The Powell County High School District is seeking interested candidates from the Deer Lodge District to fill a Trustee vacancy position. Interested candidates shall submit a letter, or email, of interest to the PCHS Board of Trustees, through the Superintendent's office by 5:00 PM, on June 28, 2021.

If anyone in the Powell County Community is interested in buying tickets for the Warden games at the Class B State Basketball tournament, you can contact
jlogan@pchs.dl.k12.mt.us
for more information. MHSA has requested that the school specific link and code not be released to the general public.

Boys State B Bracket

There will be a parent meeting Tuesday, March. 9th at 5:30 PM in the high school gymnasium. This will be for athletes, and their parents, that are interested in participating in softball, track, or golf. This meeting is mandatory so please do your best to be there or make arrangements with the head coach.

The Powell County Public Health Board voted Monday, March 1, 2021 to not enact the mask mandate in Powell County. Accordingly, the Powell County High School District will no longer require masks for students or staff. However, individual teachers may require masks be worn in their classroom or designated area. With the absence of a countywide mask mandate, the Powell County Public Health Officer will quarantine an entire classroom of students should a student or staff member test positive for COVID-19, regardless of social/physical distancing. PCHS continues to recommend mask wearing, and the practice of all safety measures while in school and at school sponsored events.

PCHS will be holding virtual Parent/Teacher Conferences on Tuesday, March 2 from 5:00 until 8:00 p.m. Teachers will be sending Zoom links to parents and students. If you cannot attend on March 2, please contact the teachers to make alternate arrangements.

Girls Divisional Bracket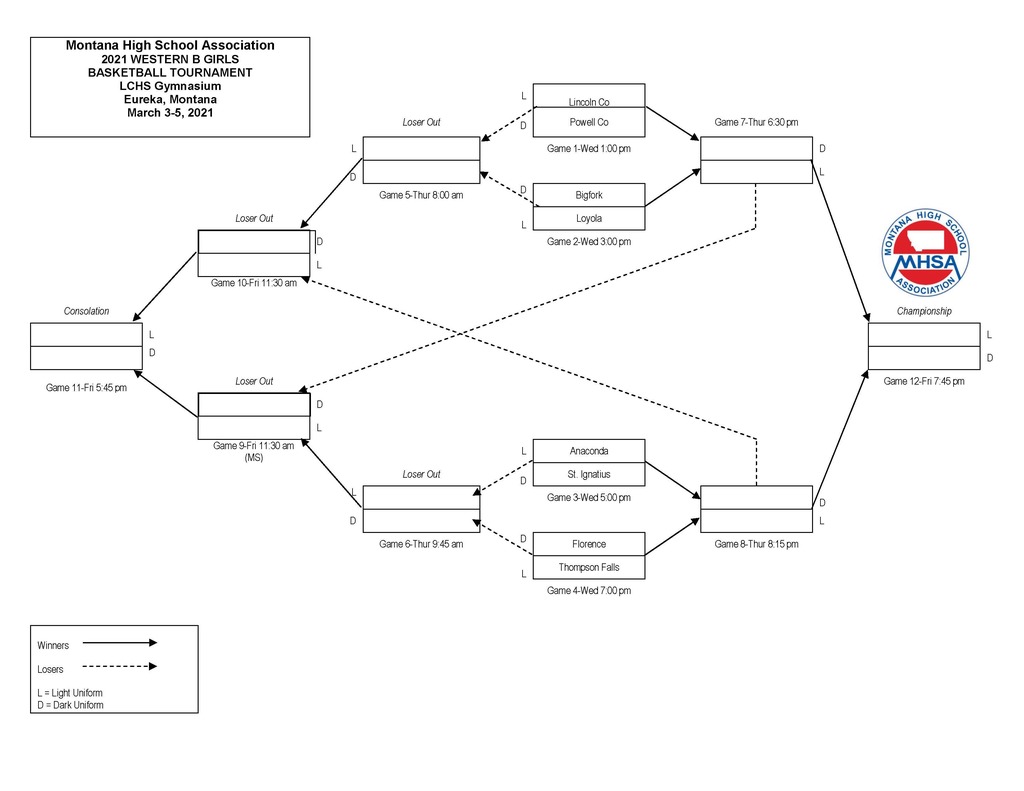 Boys Divisional Bracket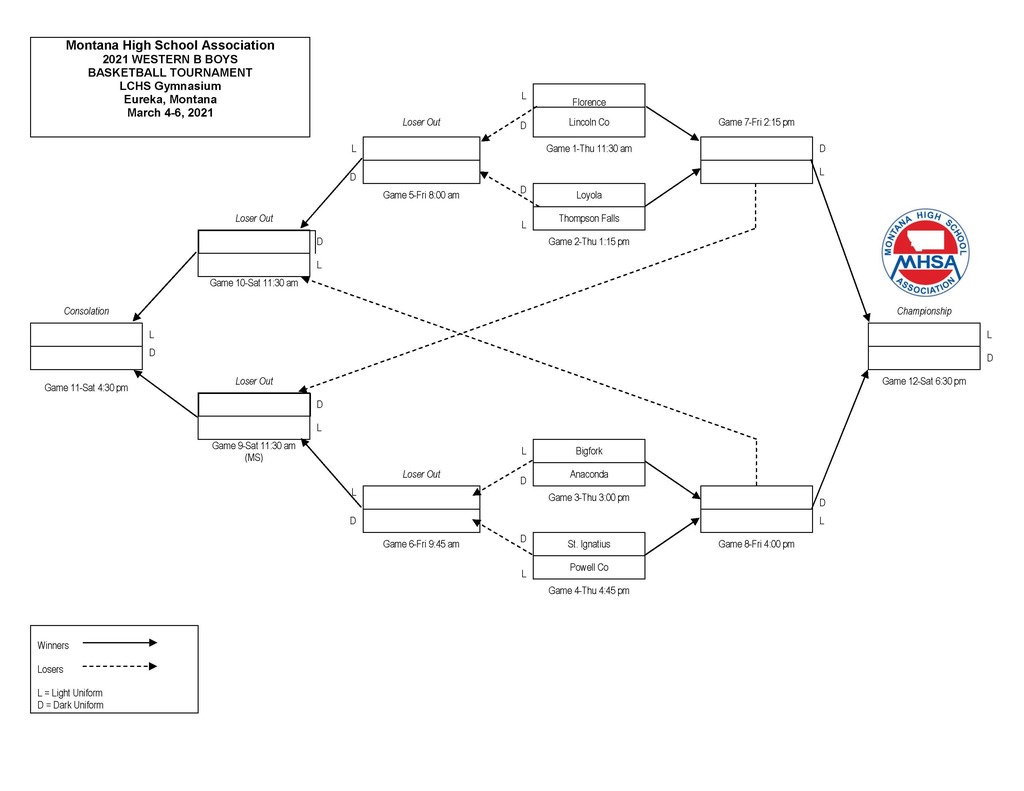 The spectating policy at Florence is 4 tickets per athlete and 2 per coach and manager.

The times for the basketball games in Florence on 2-19 have changed. Boys JV is at 3:00, Varsity is 4:30. Girls JV is at 6:30 and Varsity is at 7:30

The times for the boys basketball game in Loyola today, Feb 6th have changed. JV will play at 2:00 and Varsity at 3:30.

The boys Basketball games tonight, Feb 2, will now be at 3:30 JV and 5:00 V due to weather conditions.

The Boys Basketball games on Saturday, Feb 5th have had a time change. JV will be at 5:30 pm and Varsity will be at 7:00 pm. Loyola is allowing 4 spectators per athlete, coach and manager.

Winter Sports Team Pictures are now Feb 8th after school.

Basketball @ Arlee Saturday, Jan 30th Boys JV 4:30, V 6pm. Girls V 2:30. 2 spectators per athlete, manager and coach.

The JV game against Bigfork on Monday, Jan 25 is back on! Come support your Lady Wardens. JV @ 3:00 Varsity at 4:00

The JV girls basketball game against Florence on Jan 23 has been canceled. Girls varsity will play at 3:30. The girls basketball JV game against Bigfork on January 25 has also been canceled. Varsity will play at 4 PM.

PCHS's music department will be live streaming their concert! Click the link below on Tuesday, Jan 19th @ 7pm and enjoy the music wherever you are!
https://fb.me/e/3gSOO3Ef0

All boys basketball games this week are cancelled. The next boys game will be on Jan 29th at PCHS against Mission. Wresting on Thursday, Jan 21, 5 pm at PCHS. Girls basketball on Jan 19 @ Loyola, Jan 22 vs Arlee, Jan 23 vs Florence. PCHS music department concert Jan 19th 7pm @ Rialto.

Covid 19 Notification