The Clean-up day on Tuesday, May 31st is still on! Students, please wear close-toed shoes and long pants (no shorts, please). Dress for the weather! Lunch will be provided!
There are a few DVD's remaining from the recorded 2020 Graduation Ceremony - please stop by the PCHS office if you are interested in having a graduation DVD from 2020.

Tonight is our Senior Showcase at 6pm in the gym. Please come and hear what our seniors are planning to do next!
The Trustee election results are as follows: Amanda Bohrer - 346 votes Don McDermid - 235 votes Rodney Simpson - 175 votes David Williamson - 101 votes
Notice of Annual School Election - May 3, 2022
The Home Golf Meet today has been cancelled due to the weather.

Attention parents: Prom is happening this weekend! Ticket sales and signing up an out-of-school date have concluded and we won't be selling any more tickets or allowing out-of-school dates that haven't already been approved. Grand March will be at 8:30 pm and due to limited space at The Pen, we will have a Facebook Live instead of allowing spectators. Please join us on our FB page at 8:30 to see the kids in all of their fancy clothes and to see the crowning of our King & Queen.

We will have a Senior Showcase night on May 12th @ 6pm to celebrate our seniors. Please join us to hear what they are doing next in life! Refreshments will also be provided.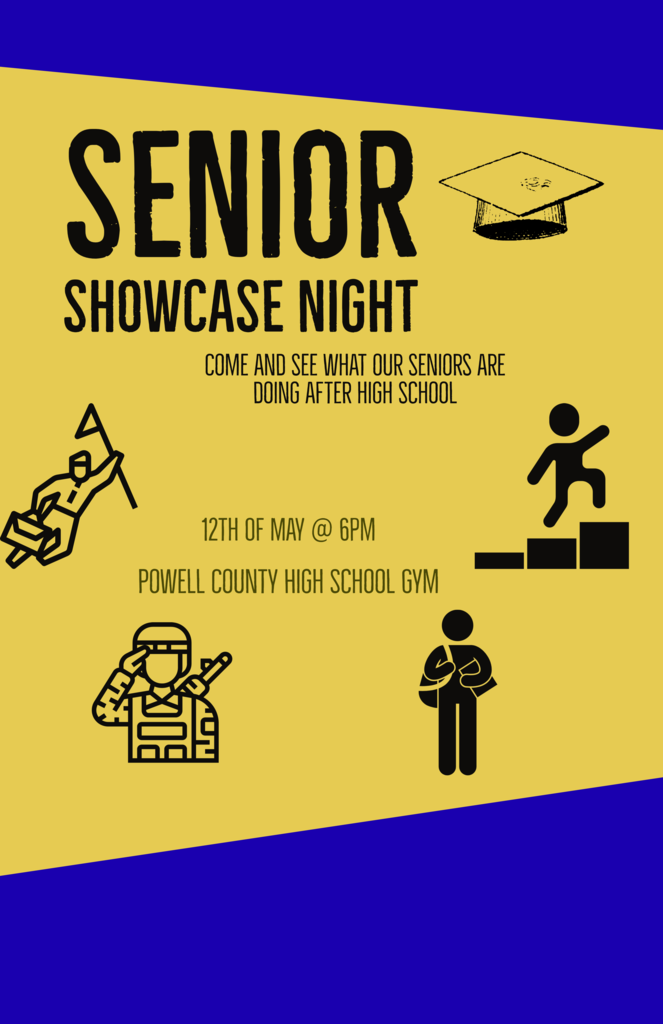 We have been advised that we can resume normal activity. We are ending our lockdown and students are being released for lunch. We will allow students to be at lunch until 12:15 today to make-up for the time lost.

Powell County High School has been advised by law enforcement to go into lockdown due to a potential active shooter in the area. Please stay tuned for updates.
The Softball game tomorrow (4/14) @ Thompson Falls has been cancelled
The Softball game @ Anaconda tomorrow (4/12) has been cancelled and the Golf meet @ Bigfork on Thursday (4/14) has also been cancelled.

Parents, your child will be receiving a passive permission slip tomorrow in their 2nd period class for the PNA survey. You do not need to sign and return this slip unless you do not want your child to take the survey.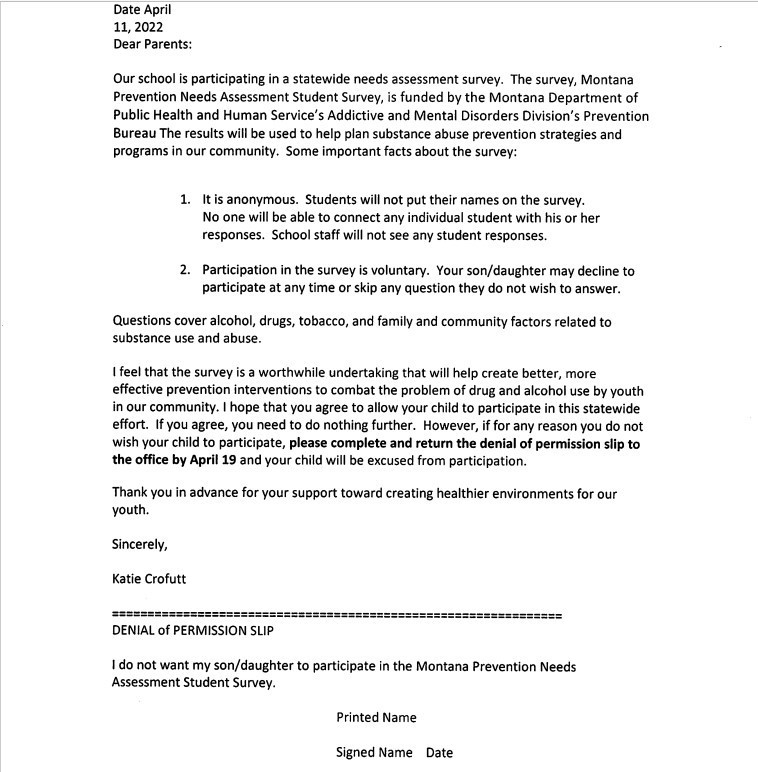 Here are our track results from the track meet at Polson. Great job, kids! 6 boys had personal bests in 13 different events 13 girls had personal bests in 15 different events Boys team was 15th out of 21 teams Girls Team was 6th out of 21 teams Top 6 Places: Alex Thomas: fifth in the Triple Jump; sixth in the 400M Girls 4x400: third place Eden Butler: fifth in 1600 Avery Jones: third in High Jump Shaylee Knight: fourth in High Jump Nia McClanahan: third in Discus Natalie Spring: first in Pole Vault Sara Spring: fourth in 800M

Hello senior parents! A few weeks ago we sent home green slips that were a sign-up for parents to bring snacks for prom. We have only gotten a few back, so here is a google form on which you can also sign up. If you have already sent your slip back, you don't have to sign-up on the form. Thank you for helping!
https://forms.gle/8nUCtpyCzRc3vBWC6

The track meet scheduled today in Hamilton has been canceled.
There will be a Grad Night Party meeting on Monday, April 11 at 6 p.m. in the PCHS Library!
Here's an upcoming opportunity to hear a great speaker!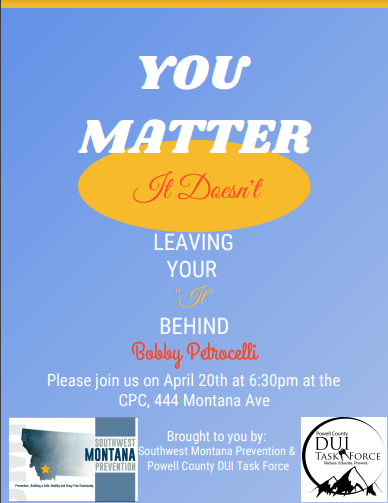 The golf meet at Stevensville has been moved from Tuesday (4/5) to Wednesday (4/6) due to weather.