The Softball game scheduled for tomorrow (4/5) against Ennis has been cancelled due to weather.
The track meet on Tuesday at Corvallis has been cancelled due to weather

Parents: On Thursday we will have a speaker from the Internet Crimes Against Children taskforce to discuss appropriate use of technology and the consequences for inappropriate use. He will be talking about issues like sending and receiving explicit photos through electronic means, cyberbullying, and other things. All of our students, 9-12, will attend a session. If you have any questions or concerns, please reach out to Principal Crofutt at the contact information below. Office- 846-2757 ext. 223 Cell- 560-3027 Email-
kcrofutt@pchs.dl.k12.mt.us
Or stop in for a visit!
There will be a Planning Meeting for Senior Grad Night on Monday, March 28 @ 6:00 PM at the PCHS Library! Sponsored by the Deer Lodge Youth Board

Please see the attached flier for prom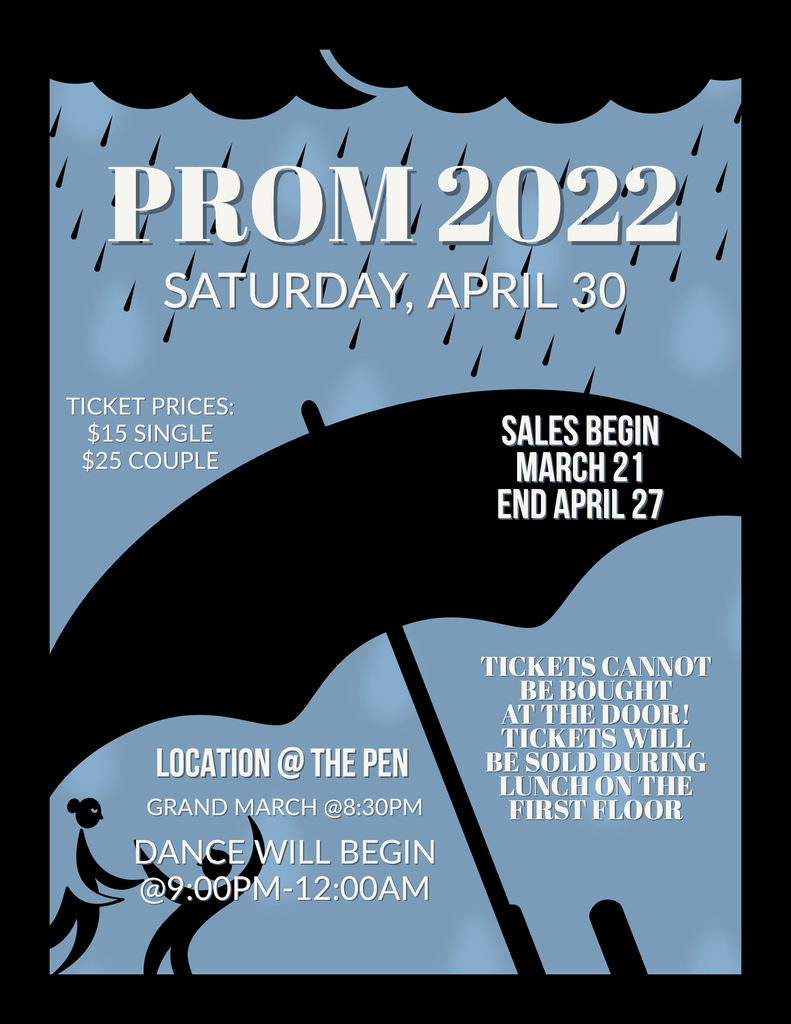 Reminder: The spring sports meeting is tonight @ 5:30 in the gym. This meeting is mandatory for all participants and their parents/guardians, so please plan to attend.
There will be a Spring Sports meeting for Parents on Thursday, March 10th at 5:30 p.m. at the gym. This is a mandatory meeting if your child is interested in Spring Sports!

Thank you to everyone attended conferences last night! We are always working to improve and would appreciate your feedback on your experience. If you did not attend conferences, please take the survey anyways and let us know why. Thank you!
https://forms.gle/44zKqsH5UV1RT9fm6

If your child has Ms. Jackson for math, she will not be available for conferences tonight. If you have questions, please reach out to Mrs. Crofutt.
kcrofutt@pchs.dl.k12.mt.us
406-560-3027
Reminder: there are Parent-Teacher Conferences from 5-8 p.m. this evening!
The FFA meeting scheduled for tonight at 7:30 has been Cancelled

Please see the attached letter regarding your Tyler password.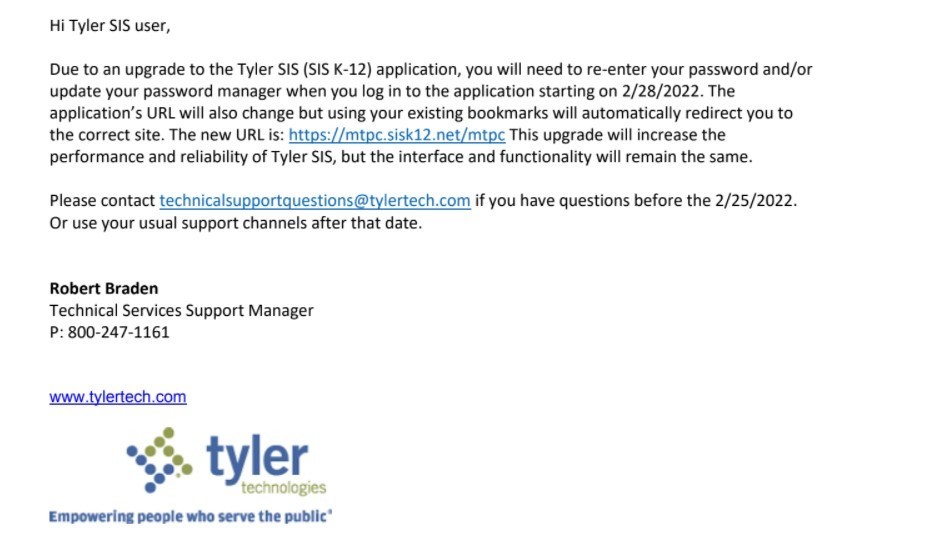 Mark your Calendars! Parent-Teacher Conferences are coming up on Tuesday, March 1st from 5-8 p.m. Conferences will be in person or via Zoom. If meeting in person with your child's teacher, please schedule an appointment - here is a link to each teacher's email and Zoom links.
https://5il.co/15xi8

Attached is district basketball info as well as divisional brackets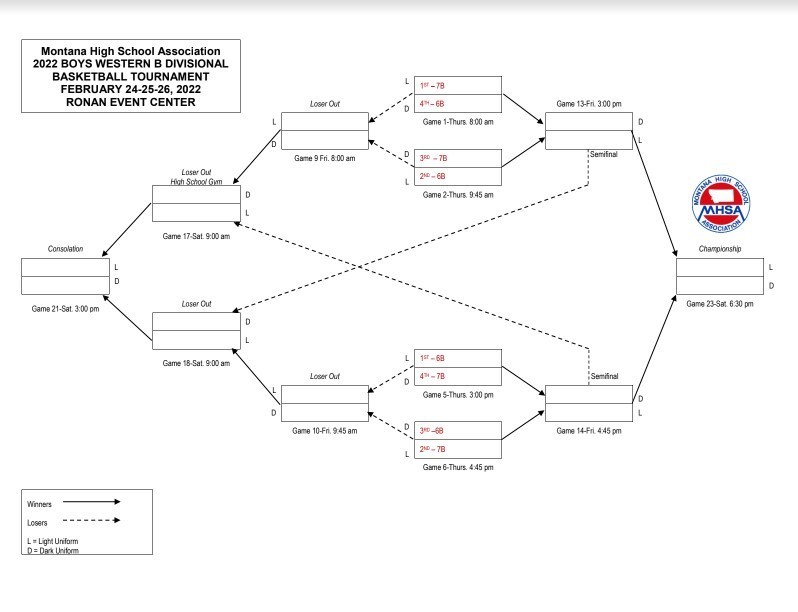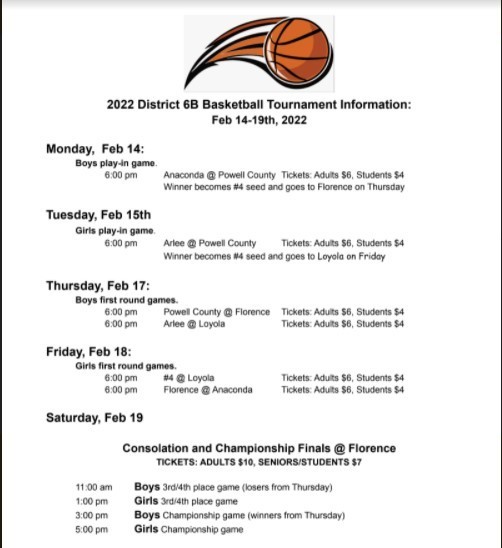 There will not be JV GIRLS basketball games this week. Tomorrow's games against Drummond will be at the following times: Boys C-squad- 2:30 Boys JV - 4 Boys Varsity - 5:30 Girls Varsity - 7 Boys' bus will leave at 1:30 p.m. Girls' bus will leave at 5 p.m.
Saturday's basketball games against Loyola will be at the following times: Boys' C-squad - 11:30 a.m. Boys' JV - 1 p.m. Girls' Varsity - 2:30 p.m. Boys' Varsity - 4 p.m. 1st Bus will leave at 9:45 a.m. 2nd Bus will leave at 12:15 p.m.
Here are some adjustments to tonight's basketball games in Anaconda: There will be NO JV Girls game Boys JV will play at 4:30 Girls Varsity will play at 6 Boys Varsity will play at 7:30 Let's go Wardens!!

Thank you for your patience the last 10 days as we experienced a small outbreak of Covid-19 in our school. As of today, we have no positive cases amongst our students and staff! As a result, on Wednesday, February 2, we will go back to requiring notification from public health of positive students, contact tracing, and then public health notifying close contacts. Only students who have been verified as being a close contact or testing positive will be allowed to work remotely. We would like to continue to encourage you to keep your child home if he or she is sick. If your child is sick, please call the office to let us know, send a note or email excusing the absence, and make sure that your child has completed all make-up work within 2 days of his or her return to school. Emails to excuse absences can be sent to
suzsmith@pchs.dl.k12.mt.us
. Thank you for your diligence during this time! It has helped us to keep our doors open and continue serving our students in person.

Powell County High School is experiencing an outbreak of Covid-19 in our school. Please assume that your child is a close contact and monitor closely for symptoms. We intend to stay open for in-person learning, however for the next 10 days (until February 1) students will have the opportunity to work remotely through Zoom and Google Classroom if they have tested positive, are experiencing symptoms, or are living in a house where someone has tested positive or is experiencing symptoms. We value the daily in-person learning that we have with our students, and we encourage all healthy students to continue to come to school. All students must be present, either in person or on Zoom, in order to be present for each of their classes. In order to be present on Zoom, your child must have his or her camera on, we must be able to see their face for the entirety of the period, and they must participate in the whole class period unless otherwise told by the teacher. We also expect students to follow our dress code if they are zooming. If your child is too sick to attend in-person or remotely, please contact the office ASAP so that we can make arrangements with you. Our goal at PCHS is to maintain our valuable, in-person relationship with your child while also ensuring his or her safety. We know that the best teaching happens when we are together. If you have questions, please contact Principal Crofutt at 406-560-3027 (cell), 406-846-2757 (office), or through email
kcrofutt@pchs.dl.k12.mt.us
Powell County Public Health supports the efforts of Powell County High School to keep students in school and due to the volume of positive cases in the school we will not be contacting close contacts of positive students/teachers for cases tested before February 1st. Should you have questions or want testing scheduled please call Powell County Public Health at 406.491.3681.

This week, we have had 5 more students and staff test positive for Covid. We have also had many students with symptoms who's parents kept them home. Thank you so much for doing that and for continuing to do that as we work to keep our school in in-person learning. Again, we are asking that household contacts follow isolation procedures as well.