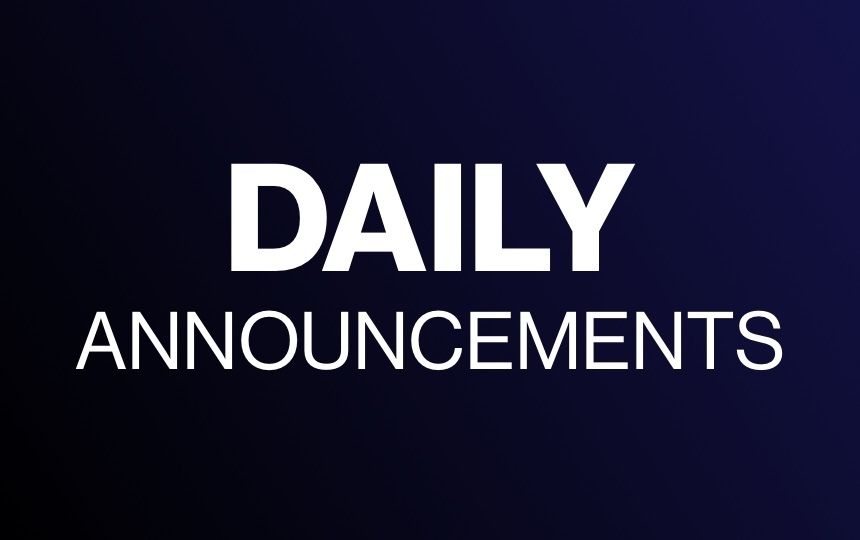 Announcements 4-15
Jennifer Logan
Thursday, April 15, 2021
POWELL COUNTY HIGH SCHOOL
DAILY ANNOUNCEMENTS
Thursday, April 15, 2021
Lunch Duty: 1st Floor - Mr. Schalk 2nd Floor - Mrs. Liedes
Lunch: Chicken and Ravioli Alfredo
Lunch tomorrow: Turkey Sandwich
Breakfast tomorrow: Yogurt and Breakfast Bar
Joke of the Day: Why did the cowboy buy a weiner dog? Because someone told him to get a long little doggy
Activities for the week:
4/15 Thursday - Golf @ Bigfork 10am
4/16 Friday Track @ Frenchtown 10am
4/17 Saturday - Softball vs T Falls 1,3
The Deer Lodge Youth board is hosting a spring formal on April 30th from 9 p.m. to midnight at the Deer Lodge Youth Center in City Hall. Entry fee will be $10 per person and masks will be required.
The Powell Prevention Organization is hosting a Red-Carpet Video project. The winning teams will have the opportunity to win prizes. Fore more information, please see the office.
There will be a freshman class meeting in the gym during lunch on Thursday.