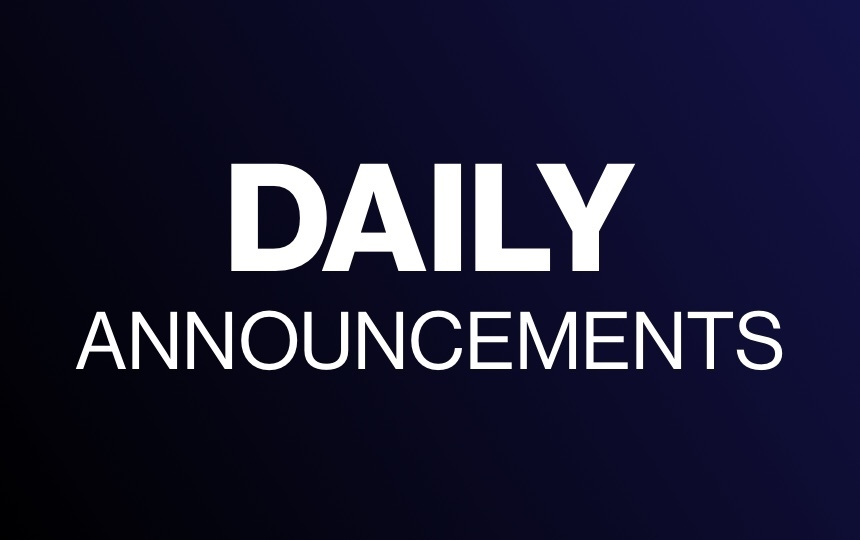 Announcements 3-5
Jennifer Logan
Friday, March 05, 2021
POWELL COUNTY HIGH SCHOOL
DAILY ANNOUNCEMENTS
Friday, March 5, 2021
Lunch Duty: 1st Floor - Mrs. Hunter 2nd Floor - Mrs. Gates
Joke of the day: Why did the space restaurant close down? Lack of atmosphere.
Lunch: Cheese Lasagna
Tomorrow will be: Pancake, Egg, Sausage Sandwich
Breakfast tomorrow will be: Apple Cinnamon Muffin Bread
Activities for the week:
March 4-6 BBB Divisionals in Eureka
Sophomores, make sure you have your registration form if you haven't already turned it in.
Students who received an "Incomplete" for the first quarter of the spring term have until the end of the day on Friday, March 12 to complete the work. If the work is not completed, the grade will become "F".
The long lunch normally scheduled for this Friday will be on MONDAY instead.
Mr. Stevenson's 3rd period class needs to report to Mr. Cotton's room
The Powell County Public Health Board voted Monday, March 1, 2021 to not enact the mask mandate in Powell County. Accordingly, the Powell County High School District will no longer require masks for students or staff. However, individual teachers may require masks be worn in their classroom or designated area. With the absence of a countywide mask mandate, the Powell County Public Health Officer will quarantine an entire classroom of students should a student or staff member test positive for COVID-19, regardless of social/physical distancing. PCHS continues to recommend mask wearing, and the practice of all safety measures while in school and at school sponsored events.