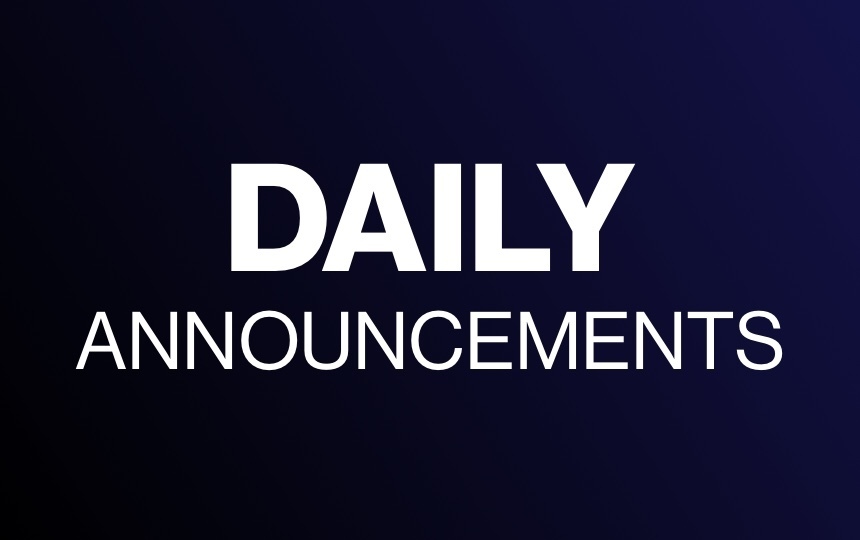 Announcements 2-24
Jennifer Logan
Wednesday, February 24, 2021
POWELL COUNTY HIGH SCHOOL
DAILY ANNOUNCEMENTS
Wednesday, February 24, 2021
Lunch Duty: 1st Floor - Mr. Huber 2nd Floor - Mr. Cotton
Joke of the day:
Lunch: Grilled Ham and cheese wrap
Tomorrow will be: Orange Chicken
Breakfast tomorrow will be: Pancakes and Waffles
Activities for the week:
Friday 2/26 - End of the Quarter
Juniors, make sure you have your registration form if you haven't already turned it in. Sophomores, you're next. If I can finish with the juniors early or they are not prepared, I'll move on to you.
The envirothon team will have a practice at lunch time on Thursday. We have room for 2 more team members. see you at the practice in the ag-ed room on Thursday.
We will be holding Parent/Teacher conferences on Tuesday, March 2 from 5:00 until 8:00. Conferences will be conducted virtually again, so be willing to help your parents get logged into Zoom next week.
If you left anything in the locker rooms, you need to get it out of there now.
All students need to park on the south end of the parking lot for the remainder of the week. Missouri Ave. runs along the south end of the parking lot.
This week is FFA Week. Dress up days are as follows:
Thursday - Farmer Day, Dress like a farmer
Friday - FFA Day, Wear Blue and Gold
We would like to give a special thanks to Mr. Lombardi for all 35 years of dedication to our high school, FFA and the Ag program. Mr. Lombardi has spent endless hours teaching our students leadership, responsibility, and many other skills. Mr. Lombardi has even created some inventions including the jar, the bag, the wall of shame, and the step for the vertically challenged, Mr. Lombardi continues to serve our school, community and chapter with years of knowledge and wisdom, Thank you Mr. Lombardi.