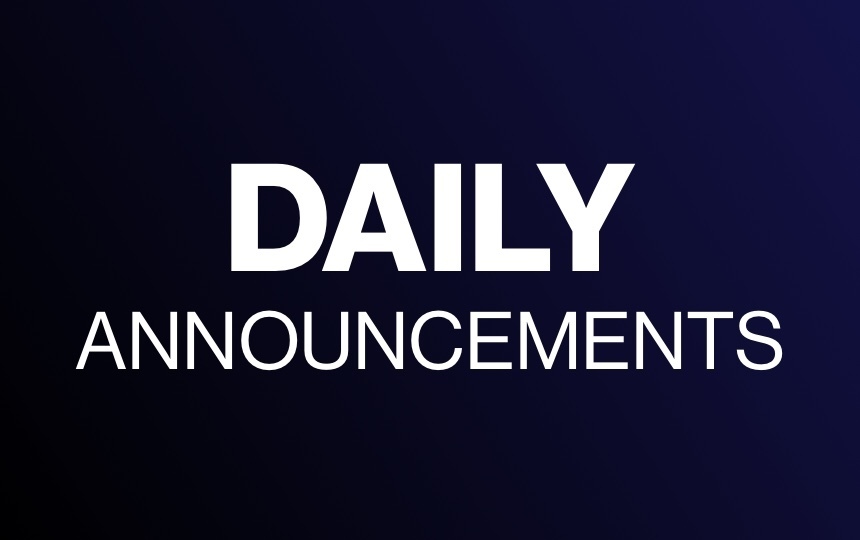 Announcements 2-11
Jennifer Logan
Thursday, February 11, 2021
POWELL COUNTY HIGH SCHOOL
DAILY ANNOUNCEMENTS
Thursday, February 11, 2021
Class Schedule: 1,2,3,4
Lunch Duty: 1st Floor - Mrs. Hagan 2nd Floor -
Joke of the day: What do clouds wear under their shorts? Thunderpants
Lunch: Turkey, Gravy, Mashed potatoes
Tomorrow will be: Cheeseburger on a Bun
Breakfast tomorrow will be: Yogurt Cup, Breakfast Bar
Activities for the week:
Thursday 2/11 ~ Boys Basketball vs Loyola 3:00, 5:30
Girls Basketball vs Loyola 4:30, 7
Friday 2/12 - Wrestling @ Mission 5pm
Saturday 2/13 ~ Boys Basketball vs Arlee 1, 2:30
There will be an organizational meeting to sign up for the Envirothon team. The meeting will be today at lunchtime in the Ag-Ed room. Get involved, and have some fun. Our last team won the state competition and made it to nationals.
Student Council is selling candy grams for Valentine's Day in the PE Room Tuesday, Thursday and Friday. Send a friendly message to someone in the building for just $1.00. Candy grams will be delivered Friday afternoon.
Sophomores there will be a class meeting today at lunch in the gym.
FCCLA Members, there will be a quick meeting in Mrs. Perkins room on Friday at lunch. Lunch will be provided.
There will be Livestock Judging in Ronan on Monday the 15th. Please swing by Mr. Lombardi's room for an itinerary.
Juniors will be taking the ASVAB on Tuesday, February 16. Go directly to the Wrestling Room on Tuesday. Attendance will be taken there.
Many of you may have already heard Governor Gianforte is lifting the statewide mask mandate beginning tomorrow morning. However, he is allowing individual county health departments to make the final decision for their county. Powell County Health Department has notified us that they will NOT be lifting the mask requirement for schools and school-related activities. Therefore, masks will still be required in this building, on busses and at activities in accordance with the safety plans approved earlier this year. Don't get discouraged, we're making progress.