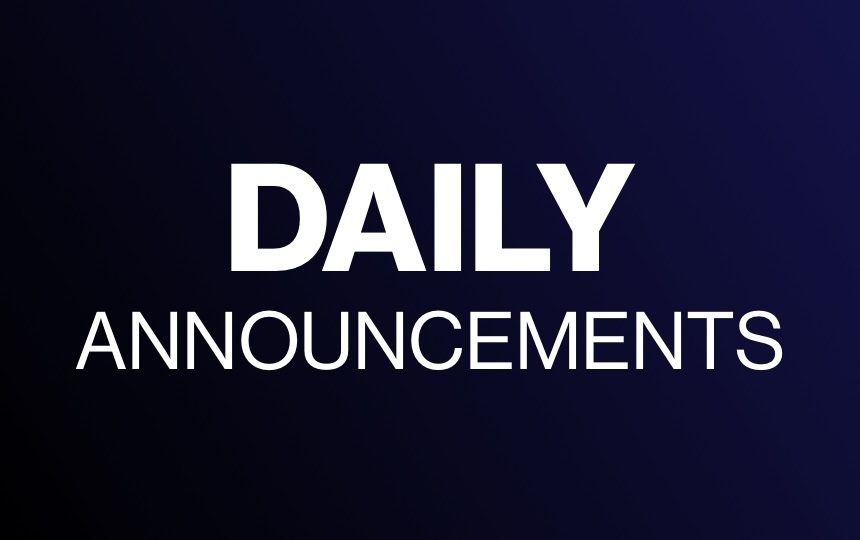 Announcements 2-10
Jennifer Logan
Wednesday, February 10, 2021
POWELL COUNTY HIGH SCHOOL
DAILY ANNOUNCEMENTS
Wednesday , February 10, 2021
Class Schedule: 1,2,3,4
Lunch Duty: 1st Floor - Mrs. Hagan 2nd Floor -
Lunch: Beef Chalupa
Tomorrow will be: Turkey Gravy, Mashed potatoes
Breakfast Thursday will be: Pancake, Waffle, French Toast
Activities for the week:
Thursday 2/11 ~ Boys Basketball vs Loyola 3:00, 5:30
Girls Basketball vs Loyola 4:30, 7
Friday 2/12 - Wrestling @ Mission 5pm
Saturday 2/13 ~ Boys Basketball vs Arlee 1, 2:30
There will be an organizational meeting to sign up for the Envirothon team. The meeting will be Thursday at lunchtime in the Ag-Ed room. Get involved, and have some fun. Our last team won the state competition and made it to nationals.
Student Council is selling candy grams for Valentine's Day in the PE Room Tuesday, Thursday and Friday. Send a friendly message to someone in the building for just $1.00. Candy grams will be delivered Friday afternoon.
Sophomores there will be a class meeting on Thursday at lunch in the gym.