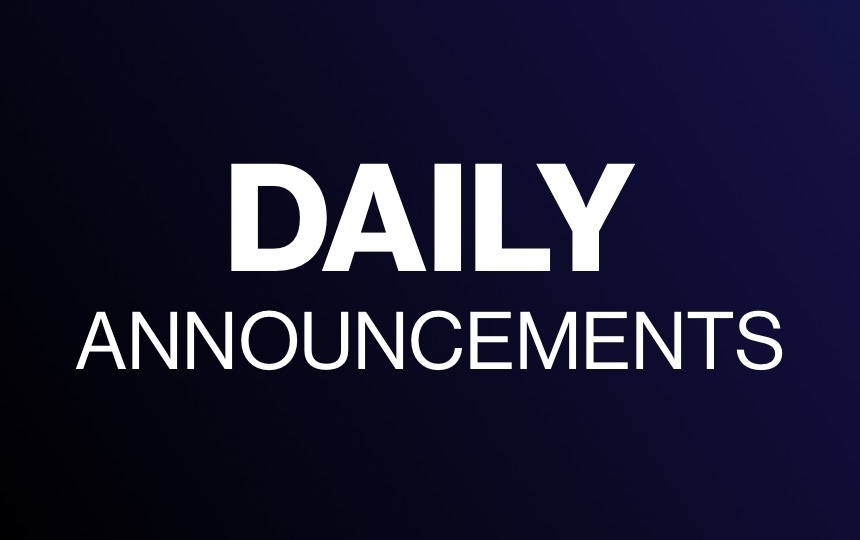 Announcements 2-25
Jennifer Logan
Tuesday, February 25, 2020
POWELL COUNTY HIGH SCHOOL
DAILY ANNOUNCEMENTS
Tuesday, February 25, 2020
Class schedule: It's a Gold Day 8,5,6,7
Lunch Duty: 1st Floor: Mrs. Glisson 2nd Floor: Mr. Norris
| | |
| --- | --- |
| 2/25 - Tuesday | Parent/Teacher Conferences 5-8pm |
| 2/27-29 | GBB/BBB Divisionals |
| | |
Joke of the Day: How do you turn soup into gold? Add 14 carrots.Lunch today will be Homemade pizza. Tomorrow will be Breaded Beef Patty. Please sign up with your student ID before 9 am for lunch.
There will be a representative from Helena College here on Wednesday, February 26 at 10am. If you are interested in speaking with her, please sign up in the office.
Golf, Track, and softball sign up are on the office counter. Even if you are ineligible right now and are interested in a spring sport, please sign up. As long as you are eligible for 4th quarter, you will be able to participate.