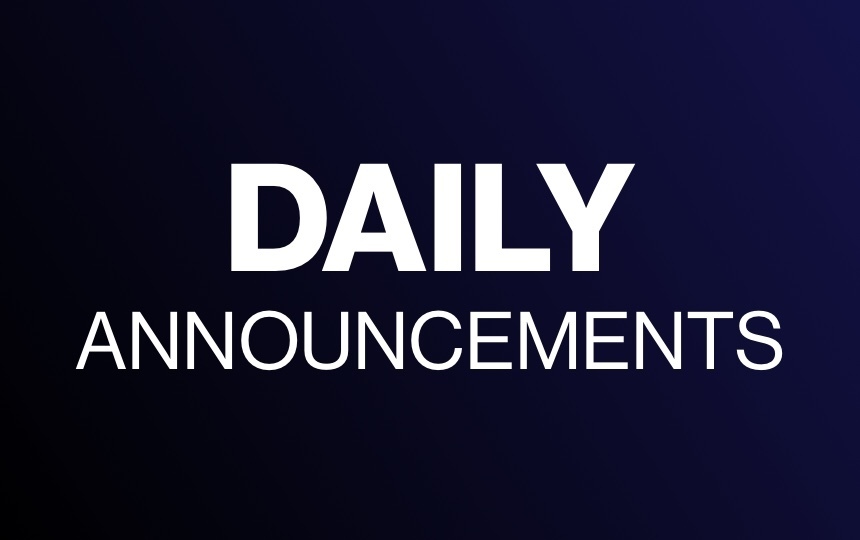 Announcements 1-28
Jennifer Logan
Tuesday, January 28, 2020
POWELL COUNTY HIGH SCHOOL
DAILY ANNOUNCEMENTS
Tuesday, January 28, 2020
Class schedule: It's a Gold Day 8,5,6,7
Lunch Duty: 1st Floor: Mrs. Perkins 2nd Floor: Mrs. Hunter
Thursday 30

BBB @ Home - Sr. Parent Night 2:30, 4, 7

GBB @ Home - Sr. Parent Night 5:30

Thursday 30

Wrestling @ Townsend - 6 p.m.

Saturday Feb 1

Wrestling @ PCHS - 6 p.m.

BBB @ Mission 1, 2:30, 5:30

GBB @ Mission 4, 7

Saturday Feb 1

Family Carnival - Youth Board - 10 a.m. - 1 p.m.
Joke of the Day: I was wondering why a Frisbee appears larger the closer it gets….. then it hit me
Lunch today will be Orange Chicken and fried rice. Tomorrow will be BBQ Chicken or Chicken Alfredo Pizza. Please sign up with your student ID before 9 am for lunch.
Attention sophomores and juniors, if you are interested in a healthcare career consider applying for the MedStart program. MedStart is a 5-day summer program that provides hands-on activities in a variety of medical fields. Check your email or stop by the office for more information. Applications are due March 6.
All Senior Athletes that are attending Senior Night for Basketball, Wrestling and Cheer need to have their Senior Night slips into Mr. Norris by Wednesday at 3:11 to have their name read off.
Wardens and Friends Pep Band will rehearse Wednesday January 29th from 6:15-7:15 in the junior high band room. We will play for the doubleheader with Manhattan on Thursday January 30th at 5:30