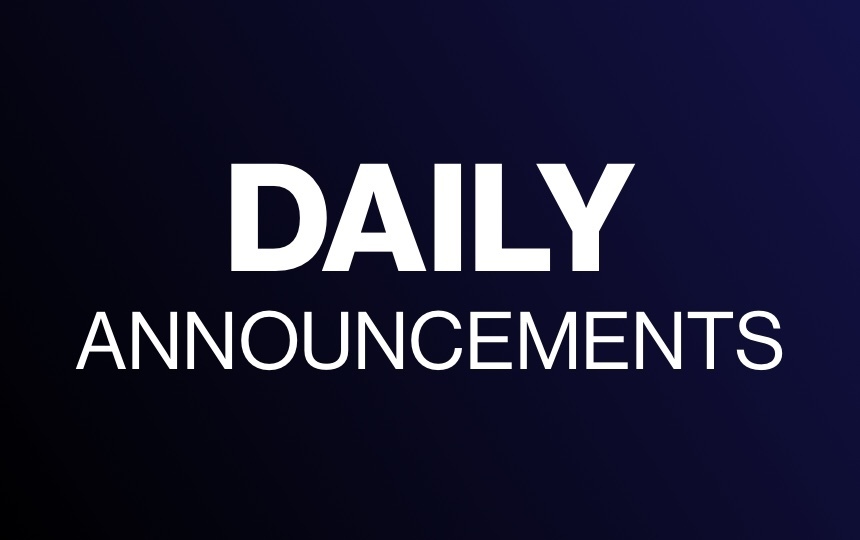 Announcements 3-18
Jennifer Logan
Thursday, March 18, 2021
POWELL COUNTY HIGH SCHOOL
DAILY ANNOUNCEMENTS
Thursday, March 18, 2021
Lunch Duty: 1st Floor - Mrs. Liedes 2nd Floor - Mrs. Herrin
Lunch: Meatball Sub
Tomorrow will be: Egg Salad Sandwich
Breakfast Thursday will be: Yogurt and Breakfast Bar
Activities for the week:What do you call the dumbest fish in school? Dinner
National Guard will be here Thursday, March 18 at 9:00 to speak with any sophomores, juniors or seniors who are interested in the military. They will answer questions about all branches. The National Guard has a unique college incentive program--they offer full tuition waivers. If you're interested in speaking with them, sign up in the office.
Juniors, be sure to stop by the office and pick up your ACT Student Code so you can get registered for MyAct.
Students who are 15-18 years old and interested in summer employment, Grant-Kohrs Ranch is accepting applications for the Youth Conservation Corps. Applications are due May 1st. Stop by the office for more information and an application.
Juniors will be taking the ACT on Tuesday, March 23. Go directly to the Wrestling Room at 8:10. Attendance will be taken there. Plan on testing the entire morning and briefly after lunch.
Juniors and seniors who are interested in participating in Boys and Girls State this summer in Helena should see Mrs. Glisson for more information and an application.
Attention seniors, Jostens will be here during lunch on Monday, March 22 to deliver graduation orders.