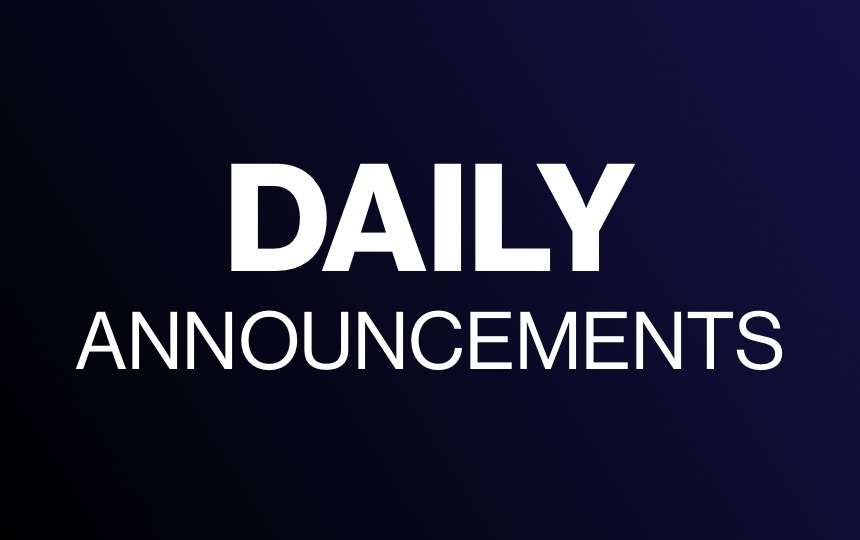 Announcements 2-1
Jennifer Logan
Monday, February 01, 2021
DAILY ANNOUNCEMENTS
Monday, February 01, 2021
Class Schedule: 1,2,3,4
Lunch Duty: 1st Floor - Mrs. Gates 2nd Floor - Mr. Stevenson
Joke of the day:
Lunch: Pork Chop Sandwich
Tomorrow will be: Breaded beef patty
Breakfast tomorrow will be: Breakfast Bread stick
Activities for the week:
Tuesday 2/02 ~ Wrestling @ Dillon 5pm
Boys Basketball vs Florence 4:30, 6
Girls Basketball @ Drummond 5:00, 6:00
Friday 2/05~ Boys Basketball vs Anaconda 3:00 JV, 5:30 V
Girls Basketball vs Anaconda 4:30, 7:00
Saturday 2/06~ Boys basketball @ Loyola 1, 2:30
Football players that still need to turn their gear in need to do it Thursday, February 4th right after school. The gear needs to be washed and cleaned no exceptions.
The Jostens rep will be here today at 2:30 to meet with sophomores to discuss class rings. He will return on Friday, February 5 during lunch to take orders.
The monthly FFA meeting is Tuesday at 7:30 pm in the Ag-Ed room.
Congratulations to a member of our speech and debate club, who took second place in extemporaneous speaking at the B-C state tournament!